Do you feel like you are on your own on the battlefield?
Would you like to play with a squad that actually tries to cover your back?
Based on fun-, fair- and team-play.
Playing Battlefield since BF2 and is planning to do so on all the future Battlefield games.
Playing other games as well based on what members feels like.
Aiming for BCL and ESL in BF1.
Join us and help us grow up again so we can all together have some fun on the Battlefield!
The only requirements are: TS3, basic English
(And you are not allowed to have a cheating/glitching/hacking history on for example PBbans.)
Send your application here:
Application Form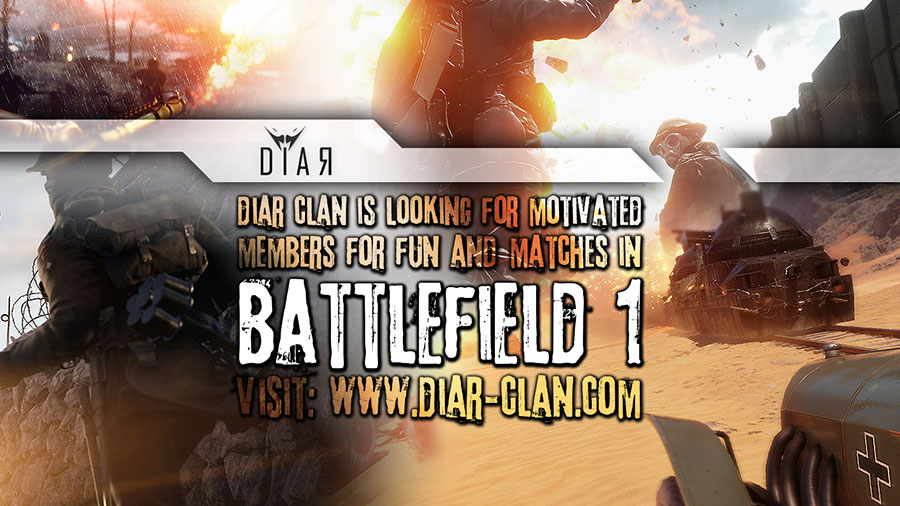 Download DiaR BF1 wallpaper:
With recruitment text: 
1920x1080 JPG
-
1920x1080 PNG
With URL only:
1920x1080 JPG
-
1920x1080 PNG
Eyefinity:
5760x1080 JPG
-
5760x1080 PNG
-
5760x1200 JPG
-
5760x1200 PNG